Stephanie Walker is the head trainer at, and owner of, Free Heart Stables. She began riding at the age of six and developed an insatiable love for horses. She has years of experience working at barns, owning horses, teaching lessons, and training horses, which has given her an excellent work ethic and the ability to both ride and train a large variety of horses. Stephanie has competed in Hunter Jumpers, Dressage, Eventing, and Gymkhana over the years. She educates her students in the importance of good horsemanship and building a partnership between horse and rider. Using classical dressage and natural horsemanship techniques Stephanie can encourage confidence, softness, and the adaptability in both horse and rider. Stephanie also holds a Bachelors of Science in Equestrian Studies from Wilson College, located in Chambersburg, PA and a certificate in equine sports massage therapy from Equissage.
Teaching Experience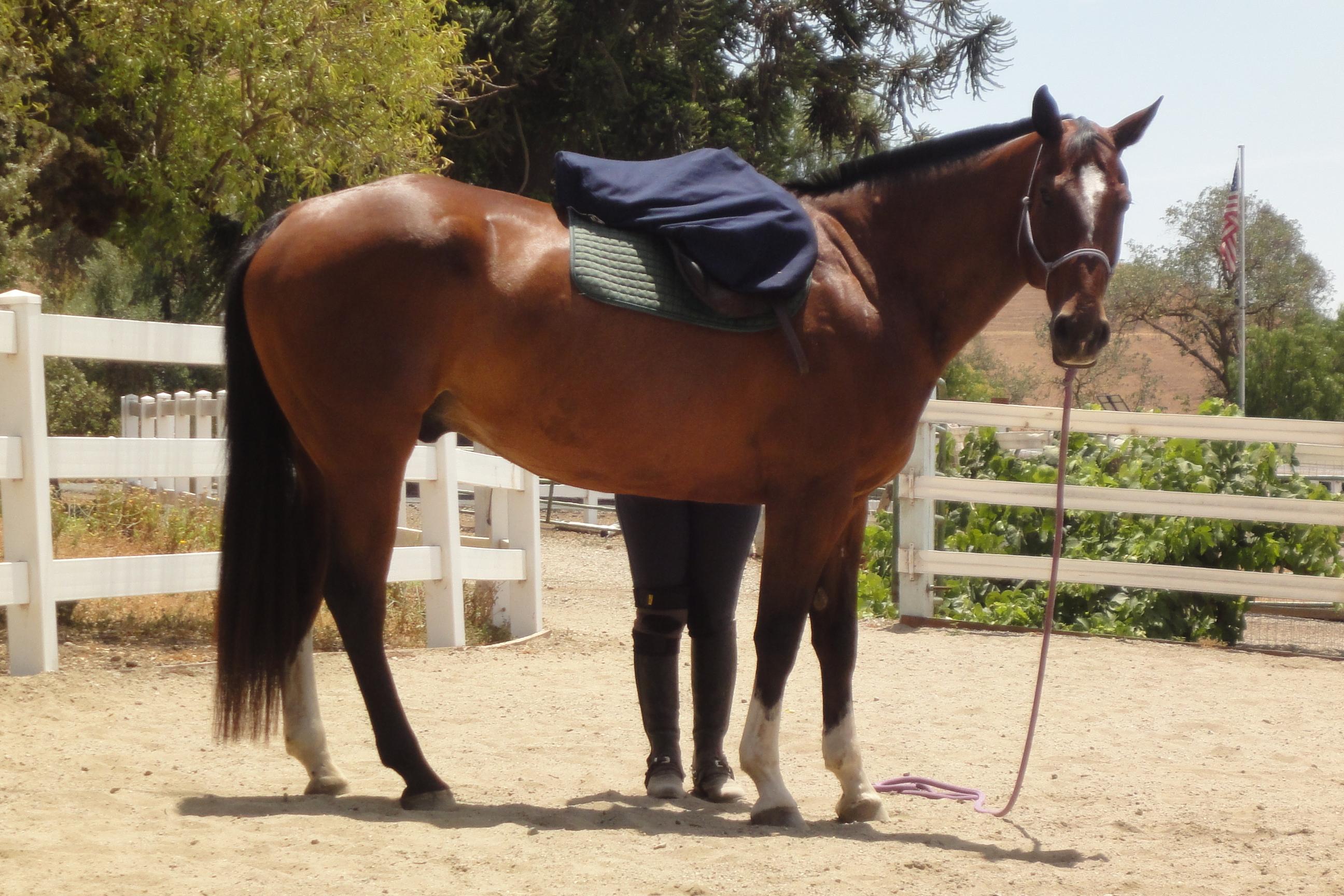 Stephanie gained valuable teaching experience in college through hands-on and theory classes. She also worked summer camps and taught beginner lessons for several years for other programs. Stephanie has since developed her own method of teaching that focuses on feel, timing, relaxation, and correct position. She realized that her students needed the same attention to their physical and emotional well-being as her horses in order to reach their full potential. Stephanie has been running Free Heart Stables' lesson program since 2015.
When teaching Stephanie focuses on maintaining a soft, effective, correct position in order to deliver clear and effective aids. Her keen eye for balance and bracing makes her good at correcting even slight positional issues, which often have a great impact on the horse. Stephanie also easily sees when a rider's feel and timing are off, resulting in the rider being too harsh or not effectively correcting their horse, leading to an upset, scared, or shut down partner. Stephanie's soft approach builds trust with her students and her focus on the basics builds confidence. Her background with difficult horses lends itself to working with riders who are struggling with a horse's behavioral issue. Stephanie has extensive experience teaching first-time riders through advanced riders looking to improve their technique.
Stephanie includes ground work in lessons to help build an effective partnership between horse and rider as well as improve the rider's feel, timing, and general horse handling techniques. Stephanie primarily teaches in the English disciplines, but is happy and able to help any rider looking to establish soft, correct aides and a solid position with a focus on feel and timing.