Free Heart Stables values our clients' opinions and stands by our work knowing that we have been honest, trustworthy, and dependable. Check out what past and current clients have to say about us below. If you want to be the next happy customer book an appointment now!
★★★★★
"
We love the instructor. She is very nice
"
★★★★★
"
Stephanie is an all- around great horse woman. Her knowledge got my mare started on a path to success!
"
★★★★★
"
Stephanie has been my coach/trainer for almost 2 years. As a new horse rider/horse owner I learned the importance of patience with my horse and myself. I learned the importance of correct ground work and consistency. She takes a holistic approach to horses, which has given me more confidence in how to connect with my own horse. She has an amazing way of meeting the client and horse where they are, and then building on that by creating a solid foundation first. I have learned that a relax horse is a happy horse.
"
★★★★★
"
Stephanie Walker at Free Heart Stables is a true horseman. She understands the equine holistically and teaches her clients from where the horse is at physically and mentally, and always for the good of the horse. My daughter entered into the horse world via typical horseback lesson experience. She received excellent instruction in rider form at a top riding school but she became bored with just jumping on a horse for the purpose of getting through the transitions and jumps while looking good. She craved a deeper bond with her equine partners. So, being a brand new horse person myself, and only to support my daughter from afar, I found Stephanie in a Google search. I figured some horseback lessons that simulated actual horse ownership would cure the bug. I also decided that since this experience would be more than just tacking up the horse and riding, I decided to take lessons too so I could supervise my daughter from the ground. When my daughter first started riding, I wouldn't even pet the horses, and I was the least likely candidate to be a horse owner, that's how resistant I was to this whole horse fever she caught. I thought for sure these true "horsemanship" lessons would end this nonsense. Well, Stephanie didn't cure the horse bug. She made it worse, it was contagious, and I caught it. She stirred a new passion in my daughter and I that opened up a whole new world where horses are now more than a hobby, we have a new lifestyle. Fast forward to today, we are the humble owners of a beautiful, dramatic, and sensitive thoroughbred gelding and Stephanie is our trainer. Forget thinking that this is your typical trainer situation where the expert does the hard work of training your horse and you come out only to ride and experience the fruit of that labor. Stephanie is teaching US how to train our horse. Her lessons involve us in every part of the equine from the how the horse thinks to how the horse moves - on good days and bad days. Some of our best lessons, even when we first started, have been in (and continue to be in) imperfect conditions where we were making mistakes and Stephanie patiently taught us what was going on with the horse mentally, how we created the situation, and how to correct it. She will not do it for you, and she will make you take it slow to do things right. You can do things fast, or you can do them right. Thankfully, she has the patience and calm demeanor of a saint with kids and nervous, newbie, somewhat resistant, older adults. Stephanie just has something special to offer people that is vitally lacking in our fast paced, over tech'd, and over-achieving culture. The character qualities that are being instilled in my daughter (and myself) through this journey is not something the fanciest training barn or most expensive private school could ever teach. It is hard work that teaches you how to slow down, be present, and be teachable. Though the word has lost its meaning, Stephanie is a true natural horseman and she will teach you how to understand and communicate with the horse from the moment you make contact. If you want a truly fulfilling equine partnership that is unlike anything offered at training and lesson barns, contact Stephanie. Your horse will thank you.
"
★★★★★
"
Wow! My first lesson with Stephanie far exceeded my expectations. At first, I was a bit nervous about getting on a horse after 30+ years, let alone working so closely with one. However, Stephanie was very patient and intuitively understood how to teach me how to work WITH the horse, which was a most welcome approach. This is exactly the type of riding lesson I was looking for and can't wait to go back for more lessons!
"
★★★★★
"
Stephanie has taken me from an adult rider with fear issues to one with confidence in my ability. No other trainer has made me feel like I am sixteen again. She is wonderful and changed my life.
"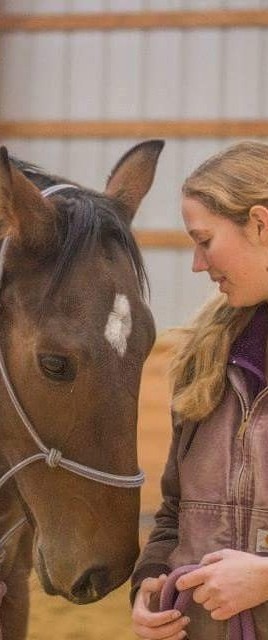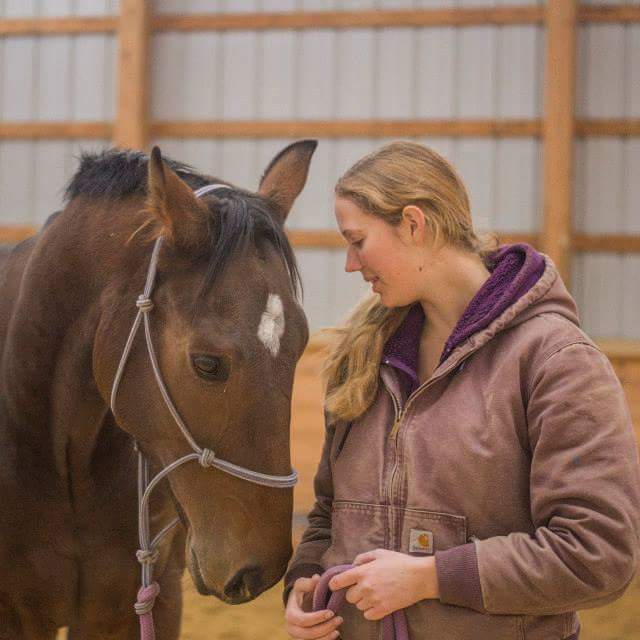 Leave A Review
If you are currently working with us or have worked with us in the past, we would love to hear what you think about us. We thank you in advance for your honest opinion!