Free Heart Stables offers lessons for all ages and skill levels both on your horse or ours. Joining our program will give you a deeper connection with horses as you learn to communicate effortlessly and develop the skills needed to meet your goals.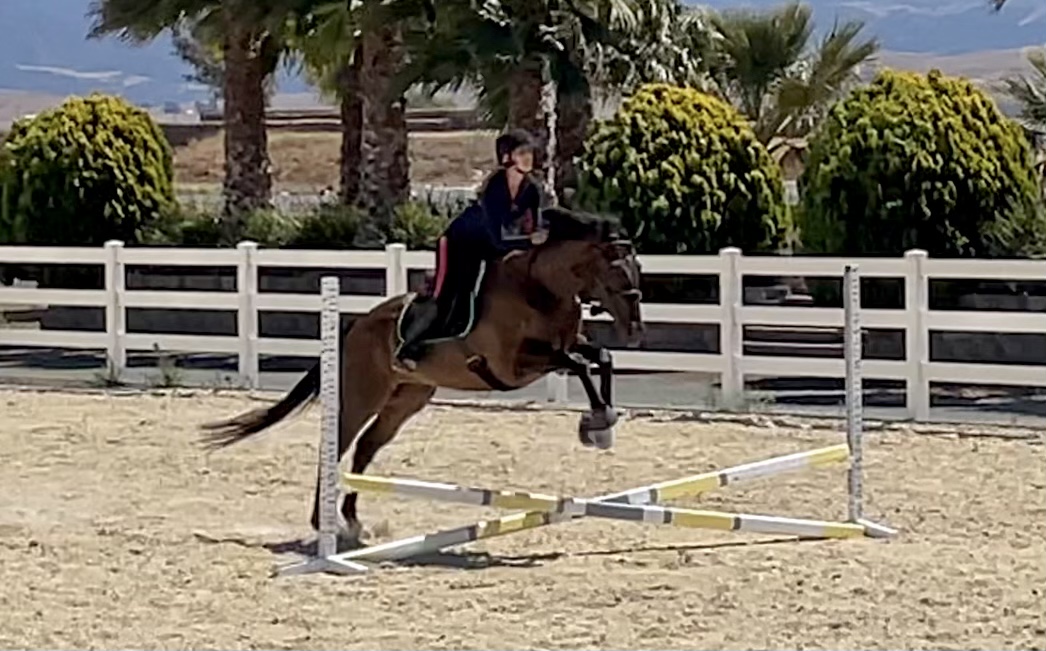 We are a Hunter Jumper barn, but our background in Dressage and Natural Horsemanship allows us to help riders of all disciplines develop a solid foundation. We specialize in helping riders who are struggling with fear or horse behavioral issues. We regularly include groundwork in our lessons to build stronger relationships and enhance communication between horse and rider. We also offer lessons only in ground work for clients with specific needs. For more information on our instructors and our experience please see our About Us page.
Free Heart Stables offers several different options for riders of all backgrounds as well as those just getting started. If you have your own horse we offer traditional private and group lessons, training packages, and haul ins. We also offer a unique membership program. For more information on these services check our Training Page. For those who do not have the pleasure of owning their own horse we offer Lease Programs with options to participate in rated horse shows and Lesson Packages on School Horses. Riding can be a great way to increase fitness, improve mental health, and meet new friends. If you have never ridden, are already riding, or even have your own horse we would be happy to be a part of your continued journey.
Lesson Packages on Our School Horses
For riders that have experience riding and tacking up their own horse we offer a unique open lesson format where riders are able to come ride during our 3-4 hour clinic style Barn Membership lessons held Tuesday through Saturday. This allows the opportunity to learn from others, build community, maintain flexibility, and gain individual attention. These sessions can be booked using the Online Scheduler below by selecting the "Barn Membership School Horse Session".
We do also offer a limited number of monthly group lesson packages in jumping, dressage, basic flat work, and groundwork skills. To schedule these lessons please call us so that we can find a suitable class for you to join.
For beginners looking to learn the basics we have private lessons on our horses where you learn everything from groundwork to basic riding. These sessions can be booked using the Online Scheduler below. Once you have learned basic skills you can join one of our group lessons or Barn Membership sessions.
We pride ourselves in providing our students with fun ways to learn new skills and progress in their riding in a casual, laid-back environment. While we do focus on working towards your goals, we also know that many people take lessons simply for the pleasure of riding. All ages are welcome. Call us today to find a group that matches your skills and goals to continue on your riding journey or use the Online Scheduler below to book a private slot and get your riding career started!
Booking Lessons and Availability
For those looking to book private lessons booking it is as easy as selecting your desired service, selecting an available time slot, and entering your information. If you are looking for a group lesson please call us to schedule a time. Take the next step on your riding journey today!
If you are interested in Online Lessons instead of lessons at our location, you can learn more about them and schedule a lesson here.
If you have any questions, please feel free to call us or check out our FAQ Page. Please keep in mind that most of our services do not include the use of our horses. Make sure that you are selecting an option that states it does not require a horse before booking if you do not have your own horse for the lesson.