Mark Stockdale is the Director of Finance at Free Heart Stables. He also helps out with our social media and marketing efforts, teaches beginner lessons, and can often be found answering questions about our business on the phone. Mark graduated from San Jose State University in San Jose, California with a Bachelors of Science in Business Administration. Mark also works a full time job as a Senior Financial Analyst, so he stays awfully busy!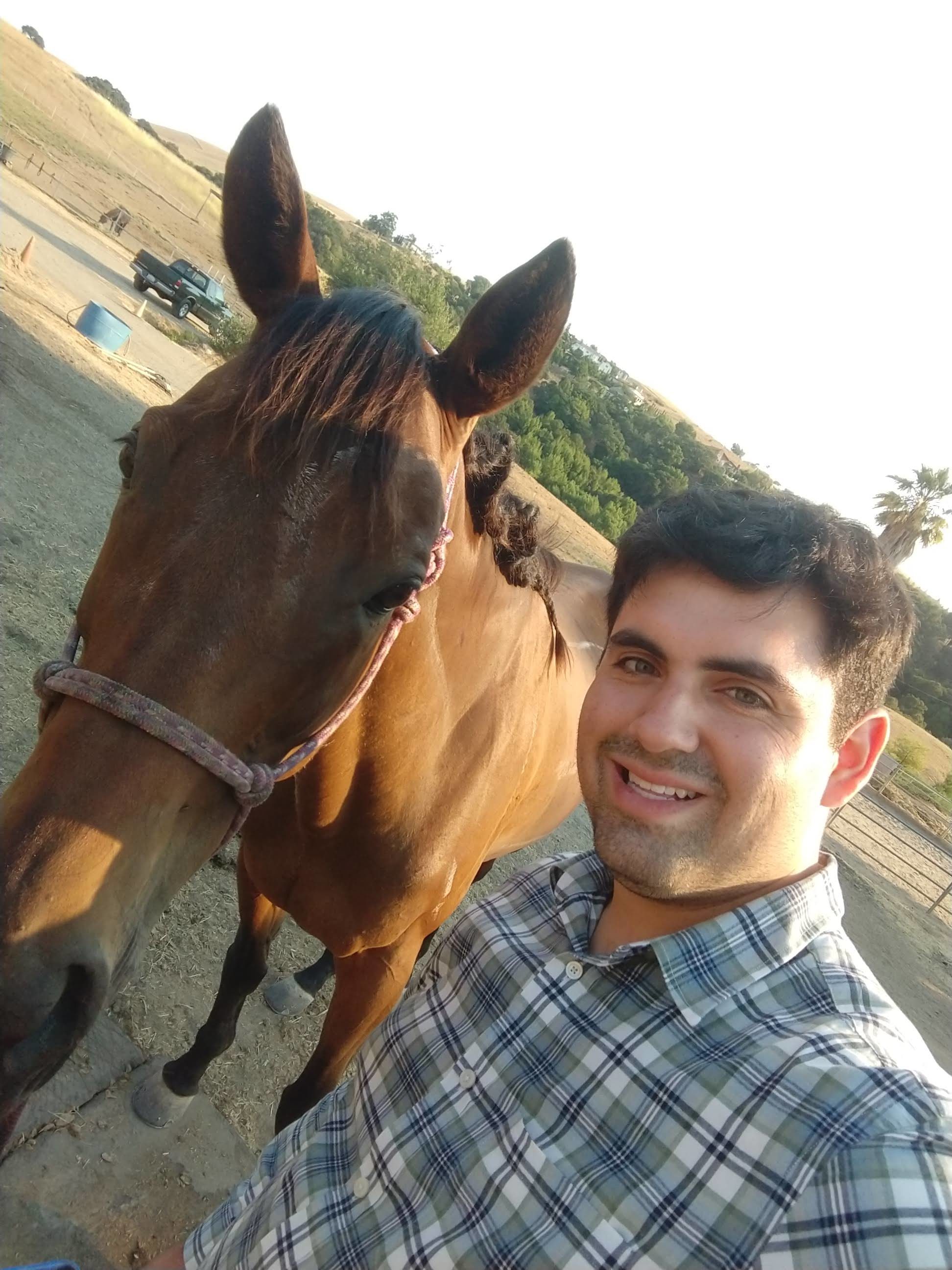 Mark has had a passion for horses since first being introduced to them on his family's dairy farm. Here he learned the basics of riding when he visited in the summers. He helped out with rounding up the cows on horseback and tending to their needs. Back home in the city Mark longed to have horses and the countryside in his life.
As a young adult Mark began learning to ride English with Stephanie. He learned just how much he didn't know and set forth to understand horses at a much deeper level. Mark took an active interest in learning horsemanship, often preferring to work on ground work over riding. He developed a keen sense of feel and timing as well as knowledge of the equine mind. As Mark continued to progress in his riding he took a fondness to a OTTB named Lucy. He shares a special bond with her and enjoys spending time grooming and hanging out with her. Mark continues to ride Lucy regularly and takes an active role in our events and clinics, often being our official groom.