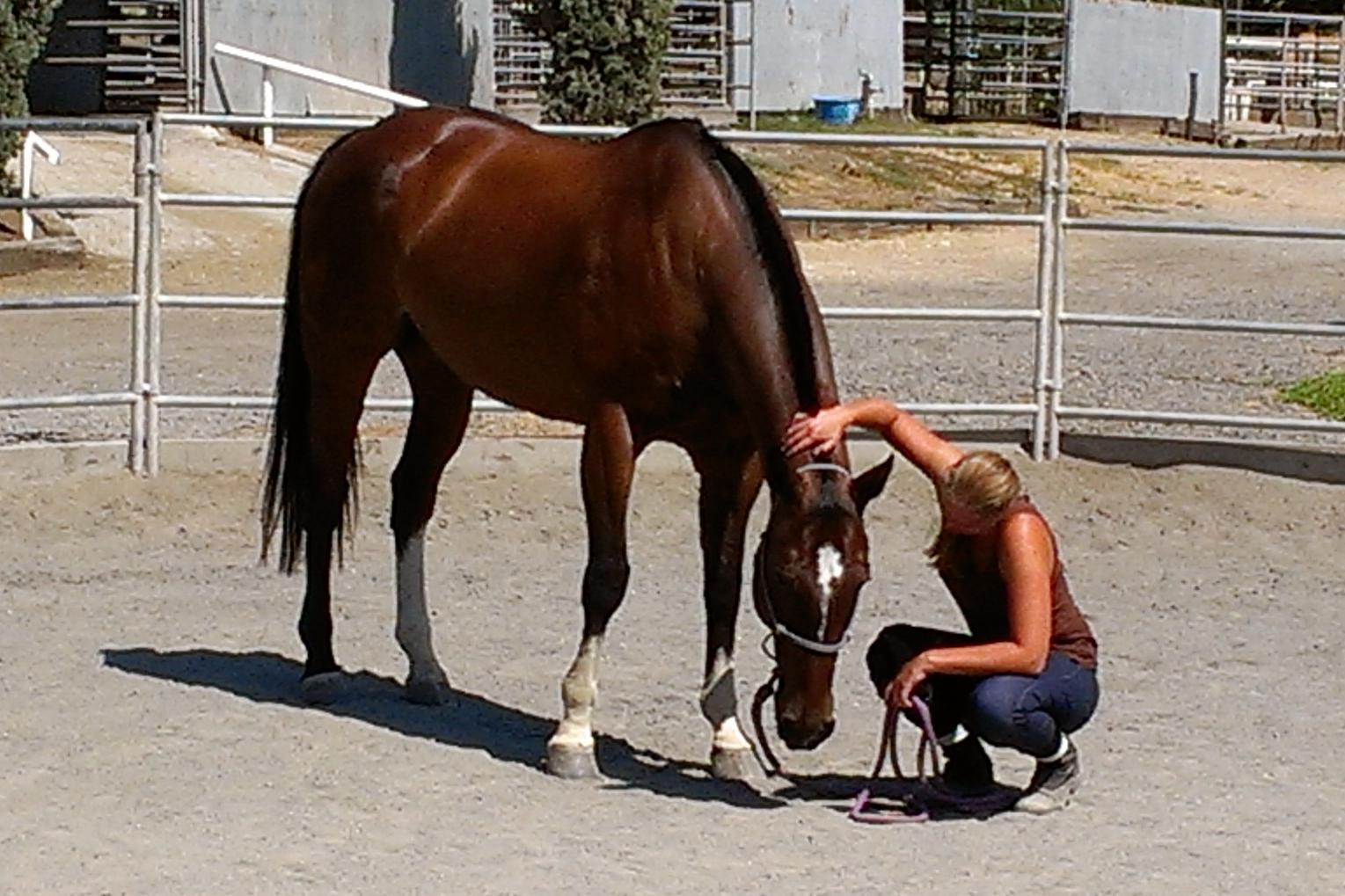 Free Heart Stables' trainer Stephanie Walker offers comprehensive training programs for a wide variety of horses and needs. She has a background in natural horsemanship and classical dressage and has competed in Hunters, Equitation, Jumpers, Dressage, and Eventing. Stephanie also has extensive experience working with horses exhibiting behavioral issues such as aggression, fear, ring sourness, explosiveness, nervousness, bucking, rearing, biting, kicking, not standing or tying, not trailering, and being shut down. Stephanie also works with young horses and is available to start your horse in a slow, correct way.
Training Philosophy
"A relaxed, biomechanically correct, willing horse should always be the end goal of any training program. My foundation in natural horsemanship has taught me the importance of feel, timing and returning to basic elements in order for a horse to have the trust and respect that invite relaxation. I put an emphasis on allowing my horses to problem solve their own way out of situations, which helps them become willing partners. This focus on relaxation, feel, and basic skills encourages confidence, softness, and adaptability in the horse. My dressage background and anatomy lessons have shown me the importance of correct movement for longevity and soundness. All of my horses learn basic dressage as part of their foundation." ~ Stephanie
Training Packages
We offer full and partial training packages to best suit the needs of our clients. Full training offers the quickest progression in training and is ideal for horses previously in inconsistent work or horses with behavioral issues. Horses in full training are worked 5 days per week. Partial training includes 3 training sessions per week and is ideal for tune-ups or continuing education once the horse has a strong foundation that the owner is able to reinforce several times per week.
Single rides are also available if you just need a ride here or there to tune up your horse.
Free Heart Stables strongly believes that the owner should be an integral part of a horse's training. Owners are encouraged to schedule times to watch training sessions, ask any questions that they may have, or work with the horse under Stephanie's supervision. Training sessions are between 30 minutes and 1.5 hours depending on what is being covered and how the horse responds. At Free Heart Stables we believe that it is more important to work through any issues and end on a good note than fit our horses into appointment slots. Training sessions will be tailored around the individual horse to meet the needs of the owner.
Please use the Online Scheduler below to book training packages and sessions. When you book a training package you will be given the chance to schedule time slots to watch your horse be worked or take a lesson on your horse. If you have any questions please don't hesitate to contact us.