Free Heart Stables welcomes all ages and skill levels into our program. We offer several different options for riders of all backgrounds as well as those just getting started. If you have your own horse we offer traditional private and group lessons. For more information on these services check our section on Lessons on Your Horse. For those who do not have the pleasure of owning their own horse we offer a unique Riding School as well as Lease Programs with options to participate in rated horse shows.
Riding can be a great way to increase fitness, improve mental health, and meet new friends. If you are already riding or even have your own horse we would be happy to be a part of your continued journey. Whether you are just getting started on your riding journey or are already accomplished we are here to help you!
Free Heart Stables is a Hunter Jumper barn, but our background in Dressage and Natural Horsemanship allows us to help riders of all disciplines develop a solid foundation. We specialize in helping riders who are struggling with fear or horse behavioral issues. All of our programs include ground work because we believe that a rider should have a relationship with their horse on the ground before mounting. We also offer lessons only in ground work for clients with specific needs. For more information on our instructors and our experience please see our About Us page.
Teaching Philosophy
Free Heart Stables' riding program centers on building a solid foundation both in and out of the saddle. Rider's position is a constant focus in order to ensure that riders are safe and able to move forward in their riding. Groundwork is utilized to help riders develop the horsemanship, feel, and timing necessary to communicate effectively with the horse, resulting in a more relaxed and willing partner. Horsemanship is integrated into our program to ensure that we are producing well-rounded riders. An emphasis is placed on the rider's physical and mental preparedness for tasks to ensure confidence and enjoyment, both critical to the continuation of a rider's career. Each lesson is tailored specifically to the individual to address their unique needs and goals. This allows riders to get the most out of each lesson, resulting in greater confidence, learning, and enjoyment.
Riding School
Free Heart Stables's Riding School is designed to provide you with a complete program in which you learn every aspect of horse care, management, and riding. Our Riding School is broken down into 6 different levels for students to progress through until they are prepared to ride, lease, or own a horse on their own. Each level represents a 12 week class with unique curriculum. Throughout the 12 weeks students will have 2 separate hour long classes a week with up to 4 other students. This group environment allows students to learn from each other as well as the instructor by observing and seeing how other students are tackling the challenges of the curriculum. Most weeks students will have one riding class and one class focused on groundwork and horsemanship throughout the 12 week session. Students will also get the unique opportunity to work with a variety of different safe, quality lesson horses throughout the classes.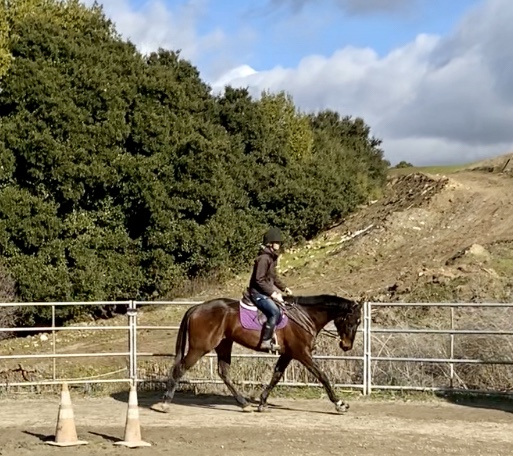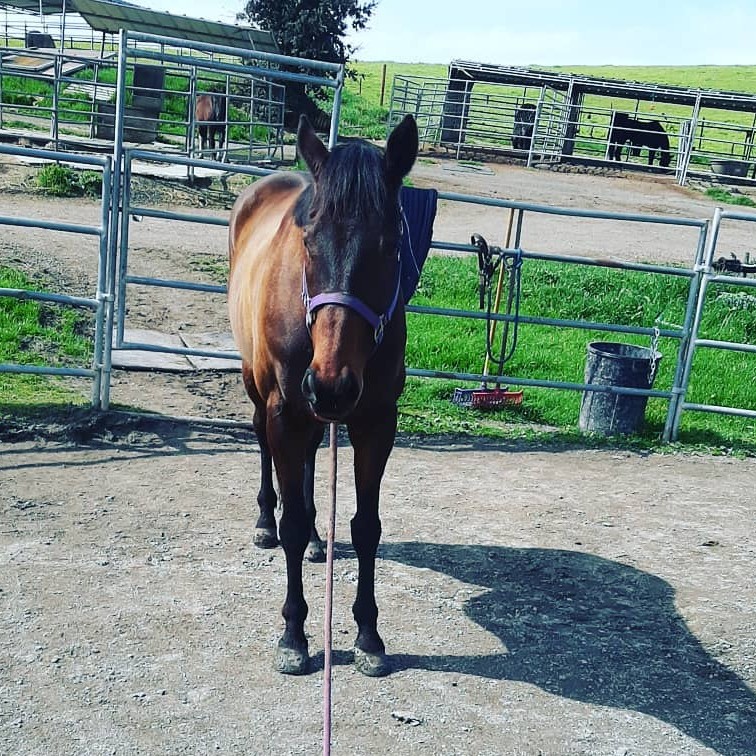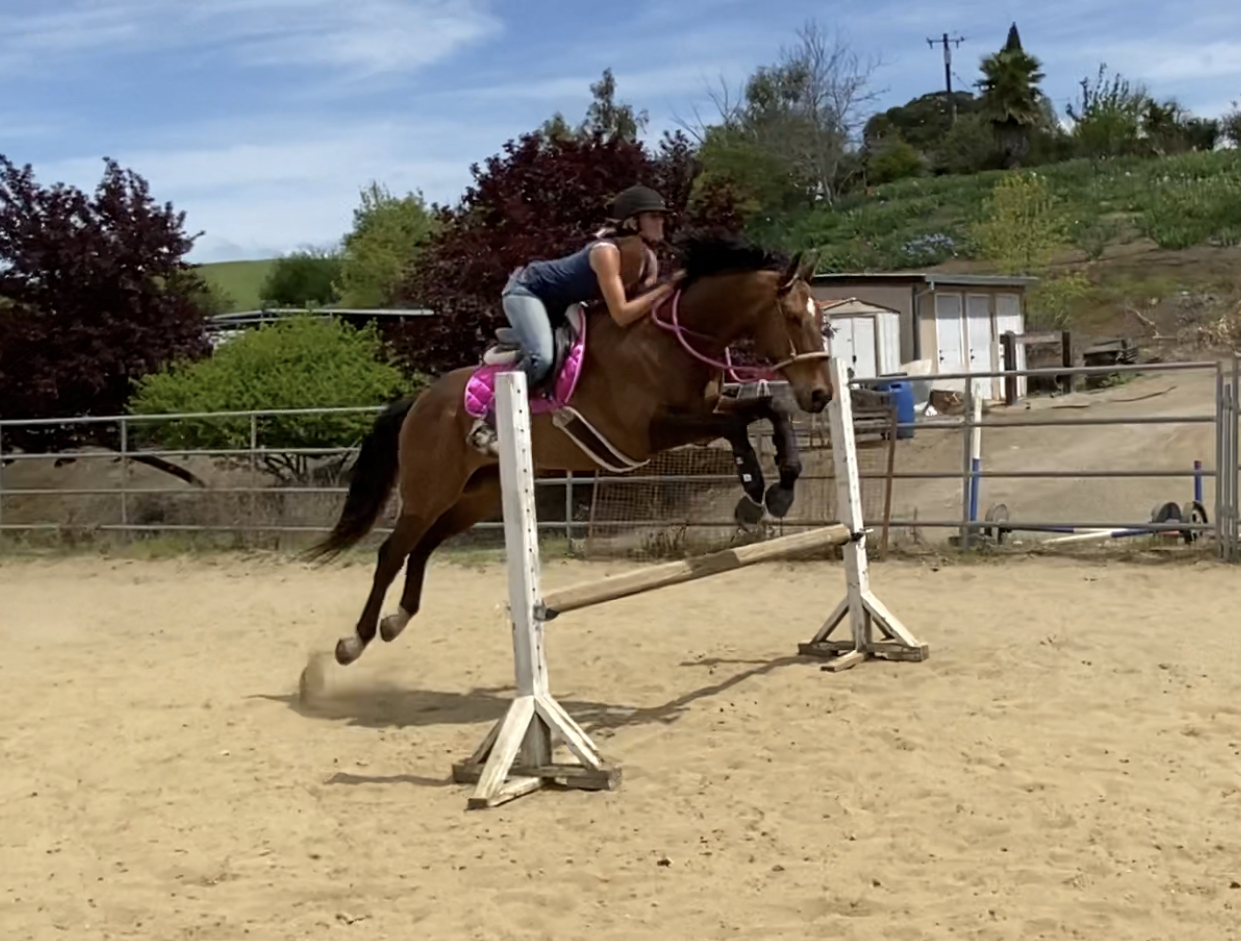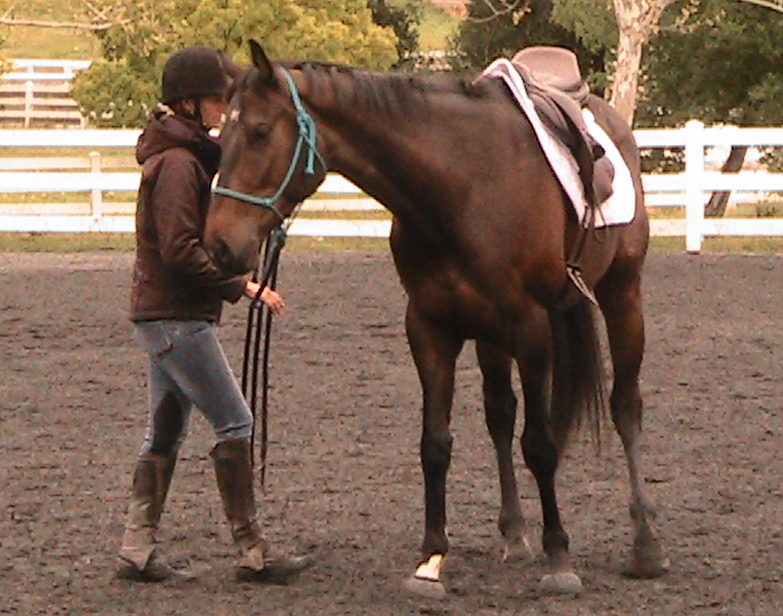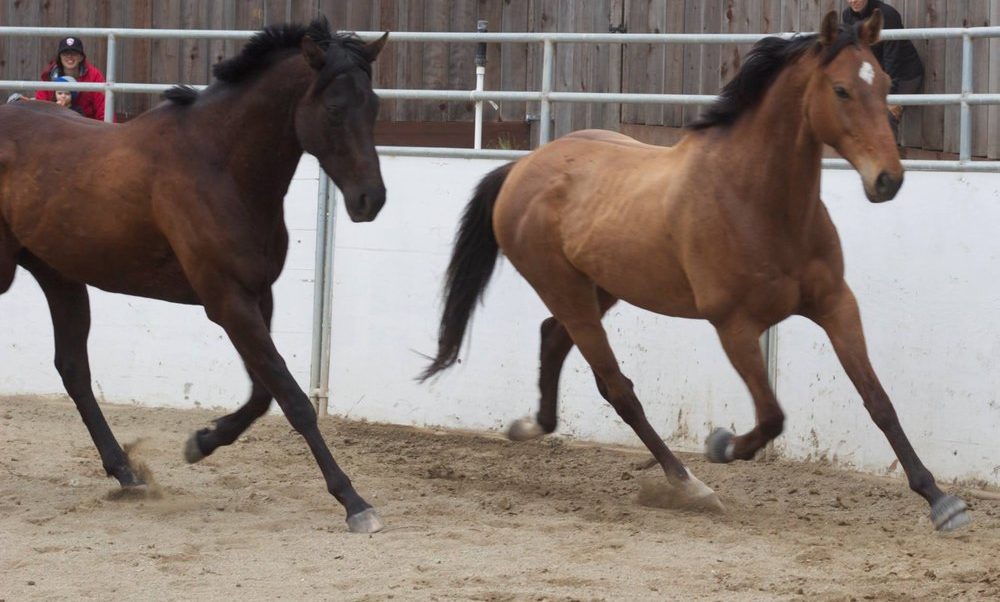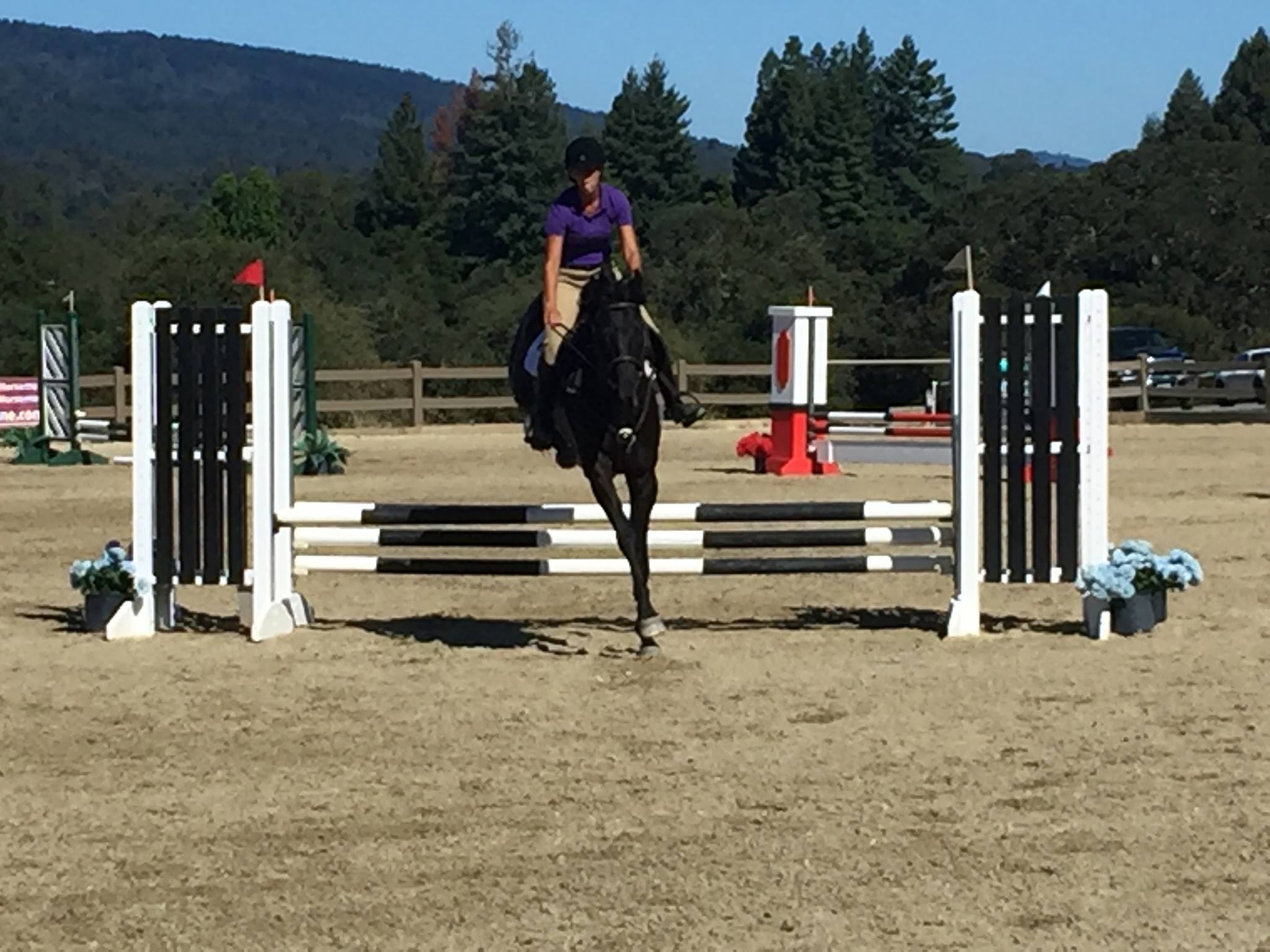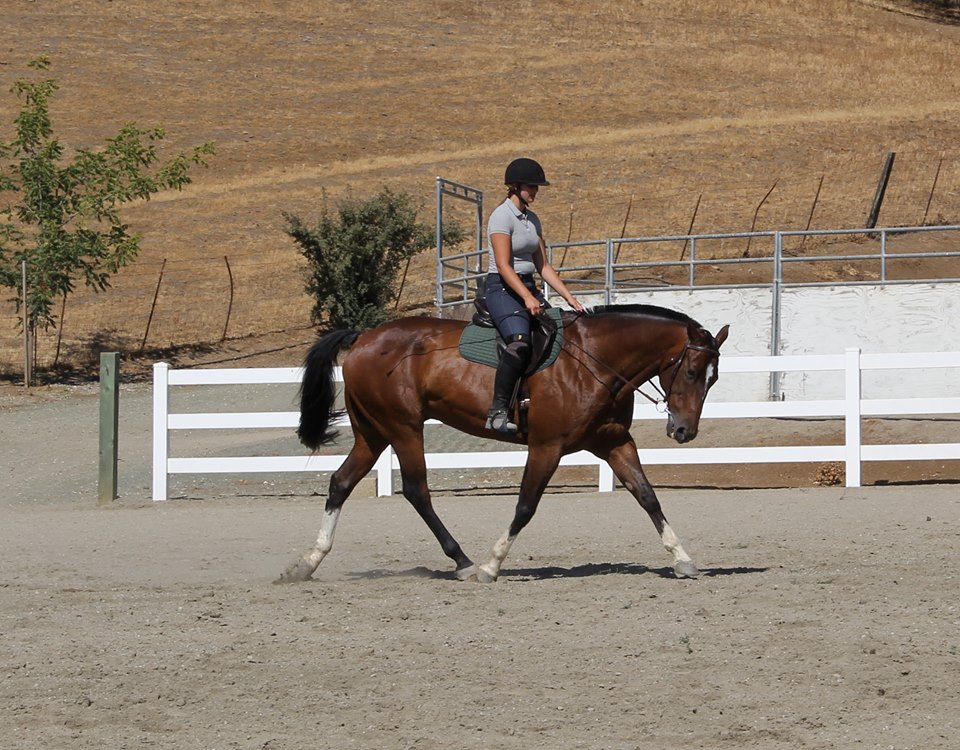 To sign up for our classes today use our online scheduler at the bottom of the page. Please note that we cannot accept students who have not been enrolled in our program previously to enroll at any level except for the Beginner 1 Class without a consultation. If you or your child has prior riding experience we encourage you to contact us today and arrange for a consultation lesson so that we may place you in the correct level according to your abilities.
Due to the nature of our classes we do not offer makeups for missed sessions, but we do offer a limited number of private tutoring sessions where students are able to go over material they are struggling with or that they may have missed. These sessions can be mounted or unmounted. Tutoring sessions can be scheduled using the scheduler below or directly through your regular instructor.
Lease opportunities are available for students in our Riding School at the Intermediate 2 Level and above. For more details check out our Lease Programs here.
Our twice weekly class costs $2,700 for all 12 weeks and can be paid for up front or divided into 3 monthly payments of $900.
Breakdown of Riding School Levels
Beginner 1
In this level students are introduced to horses, riding, and basic horsemanship. With an emphasis on safety students learn how to properly groom, tack, work on the ground, and ride a horse at the walk and some trot. Students also learn common horse terminology and basic horsemanship skills appropriate to the level.
Beginner 2
In this level students develop a solid position at the walk and trot under saddle while also learning more advanced techniques of groundwork. Students also learn about basic horse care and routine vet and farrier requirements.
Intermediate 1
In this level students are introduced to cantering under saddle. On the ground students learn more advanced techniques of lunging and horse care. Students are also introduced to horse showing and learn how to properly prepare for a show.
Intermediate 2
In this level students learn to trot and canter courses of poles under saddle. They are introduced to lunging over poles, ground driving, proper conditioning of the horse, and more advanced horse care knowledge.
Advanced 1
In this level students are introduced to jumping x-rail courses and basic lateral movements. They also learn to ride bareback and outside of the arena. They learn proper veterinary care and horse management needed to care for a horse on their own.
Advanced 2
In this level students learn to jump small courses and ride dressage. On the ground they learn how to effectively warm-up, supple, and prepare a horse for ridden work. They also learn about feeding, nutrition, and equine diseases.
Lessons on Your Horse
Free Heart Stables welcomes riders to haul in for lessons or board their horse with us and sign up for a training package. For more information on training packages and boarding with us click here.
For riders with their own horse we offer traditional 45 minute private and group lessons tailored to your individual needs. Our gorgeous facilities include an outdoor arena with a full jump course, round pens, and a small indoor ideal for working the young or problem horse without many distractions. Hauling in is easy and provides top of the line facilities for you to continue your training. Lessons can be scheduled online using the scheduler below or you can contact us to discuss your individual needs.
Lease Programs
Free Heart Stables offers several different lease options for students interested in rated shows or casual riding. All lease programs include weekly lessons and are subject to availability of a suitable horse.
Half Lease for Riding School Members
Riding School Members riding at the Intermediate 2 and above levels are given the opportunity to do a 2 day a week lease. These leases are offered in addition to the 12 week class and are for the same 12 week duration. Those who wish to lease will also be given the opportunity to participate in unrated shows during their lease. Lease days available are typically Wednesday, Saturday, and Sunday. Students can choose the 2 days of the week they would like to lease subject to horse availability and will be responsible for exercising their lease horse on those 2 days for the entire 12 weeks.
The Half Lease costs $1,200 for the 12 week session and can either be paid up front or in monthly payments of $400 each.
Rated Show Lease Program
This lease program is ideal for advanced riders looking to show in the rated shows, but not ready to make the leap of buying their own horse just yet. The Rated Show Lease Program is a full lease where the student is able to ride their leased horse up to 6 days a week. The horse receives one training ride per week in order to keep the horse in the best possible mental and physical shape. In addition, students receive 2 group lessons per week where they are able to continue to grow as a rider and prepare for shows. This lease requires a 6 month minimum commitment and the student is responsible for getting the horse out at minimum 5 days per week. If the student can not do this other arrangements must be made at the student's expense.
The Rated Show Lease Program costs $1,500 per month. Show Fees are in addition to the lease fee.
Lesson / Class Policies
Lessons must be scheduled in advance and must be cancelled with at least 48 hours notice or payment will be due. Payment for classes or monthly lessons is due by the 1st of the month or the spot will not be held. There are no makeups or refunds for missed classes or monthly lessons. Individual lesson payment is due at the time of service. Lessons and classes are not guaranteed to be the exact specified length of time. They may run 5 minutes under to 15 minutes over depending on the skills being worked on and the rider's fitness level. This ensures every session ends on a good note. We reserve the right to make any or all lessons and classes horsemanship or groundwork sessions.
Booking Lessons and Availability
For more information on all of the options and to book your next lesson today please look at the online scheduler below. Here you can read a brief overview of each service outlined above as well as see pricing information and requirements. Booking is as easy as selecting your desired service, selecting an available time slot, and entering your information. Take the next step on your riding journey today!
If you are interested in Online Lessons instead of lessons at our location, you can learn more about them and schedule a lesson here.
If you have any questions, please feel free to contact us or check out our FAQ Page. Please keep in mind that most of our services do not include the use of our horses. Make sure that you are selecting an option that stated it does not require a horse before booking if you do not have your own horse for the lesson.